BANK OF KHYBER LAUNCHES SEASON 2 OF UNDER-13 SQUASH TALENT HUNT PROGRAM, ORGANIZED BY BOK IN COLLABORATION WITH THE DIRECTORATE OF SPORTS, GOVT OF KP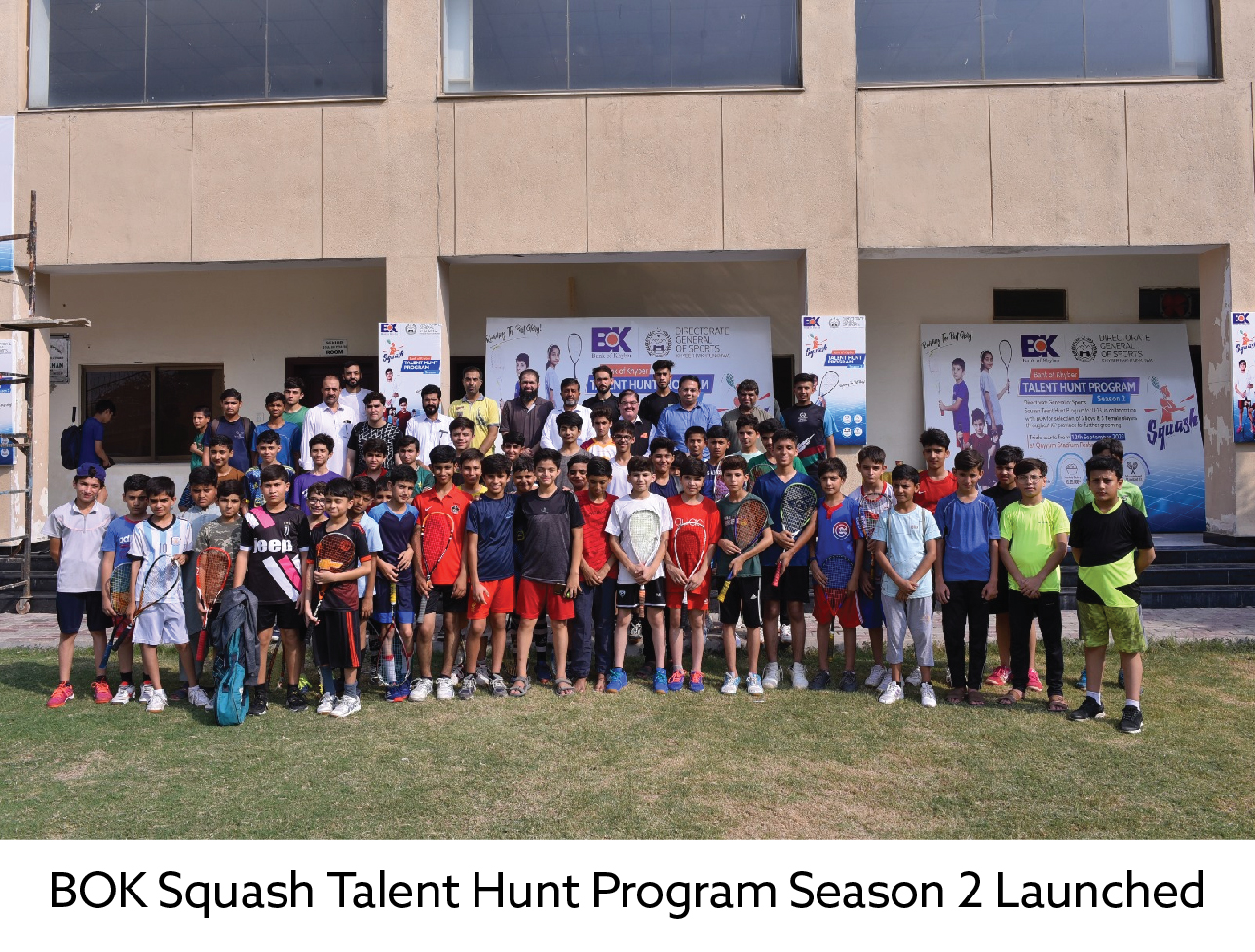 Peshawar: In a significant move to revive Pakistan's squash's golden era, the Bank of Khyber has officially launched the second season of the U13 squash talent hunt program. This initiative, conducted in partnership with the Directorate of Sports, Government of KP, is scheduled to take place at Qamar Zaman Squash Complex Qayyum Stadium in Peshawar from September 12th to September 20th, 2023.
Players from across KP have enthusiastically joined the talent hunt program. Ultimately, six top players will be selected—three boys and three girls—for a three-year period. These talented individuals will receive a monthly stipend from BOK, in addition to receiving specialized coaching and international-standard playing kits.
The launch event was graced by the presence of senior officials from both the Bank of Khyber and the sports department.
The Bank of Khyber, as part of its corporate social responsibility, is committed to promoting healthy sports activities that have a positive impact on our society. By taking the lead in KP and collaborating with the Directorate of Sports and the KP Squash Association, BOK aims to promote squash in Pakistan and contribute to both national and international sports arenas. The bank stands at the forefront in organizing such events to foster sports and discover new talent
Subscribe to News & Updates