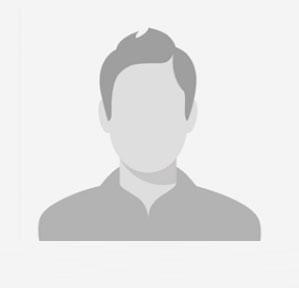 Ikram Ullah Khan
Secretary Finance, Govt of KP
Non-Executive Director
Secretary Finance, Govt. of KP
Mr. Ikram Ullah Khan is a civil servant of the Pakistan Administrative Service (PAS) group. He has been appointed as Director on the Board of the Bank by virtue of his position as Secretary, Finance Department, Government of Khyber Pakhtunkhwa.
Mr. Ikram Ullah Khan holds Master degree in International Relations and has authored a number of research papers. He has remained on different administrative positions and has also attended various national and international courses.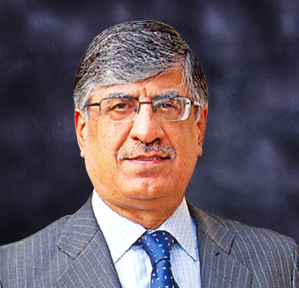 Mir Javed Hashmat
Independent Director
A development / commercial banker, Mir Javed Hashmat has over 30 years of diversified experience of management and operations of private and public sector organizations including Banks, Non-Banking Financial Institutions and Government entities.
During his professional career, he remained associated as Provincial Chief, Industrial Development Bank of Pakistan, Member Board / Executive Director and acting Managing Director of the Bank of Khyber, Chief Executive Officer, KP Board of Investment & Trade, Government of KP and Chief Executive Officer, SME Leasing Ltd.
Mr. Hashmat holds a bachelor degree in Mechanical Engineering from University of Engineering & Technology, Peshawar and has received different certifications from IBA, Karachi and PDCP, Manila, Philippines. He is a Certified Board member by Pakistan Institute of Corporate Governance (PICG). He has attended number of national and international courses and workshops during his career.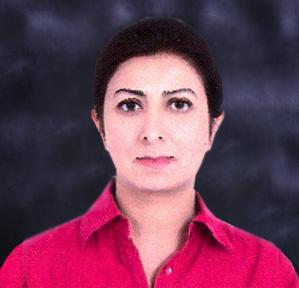 Saleha Asif
Independent Director
Ms. Saleha Asif carries extensive professional experience of 25 years in Strategy & Management Consulting, Leadership Development, Executive Coaching and Corporate Banking.
Ms. Saleha holds Masters in Business Administration degree from The Wharton School, University of Pennsylvania, U.S.A. She had served as Vice President - Head of Corporate Credit and Marketing at Bank of America N.A, Pakistan, Senior Associate at PEPSI Co Inc. as Corporate & Strategy Development and Associate Principal at McKinsey & Company, New York.
Presently, she is an independent consultant on Management Strategy and Leadership Development at Purpose Quotient (PQ), Dubai, U.A.E.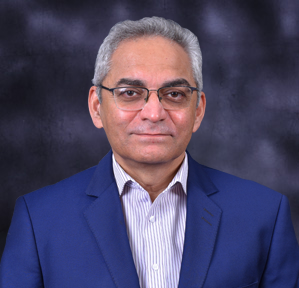 Syed Asad Ali Shah
Independent Director
Syed Asad Ali Shah, a Chartered Accountant by profession have an impeccable career of over 35 years serving most of Pakistan's prominent corporate and financial sector entities in private and public sector.
Mr. Shah remained country Managing Partner of Deloitte Yusuf Adil, Chartered Accountants – a member firm of world's largest professional services firm, President of the Institute of Chartered Accountants of Pakistan and Board member of International Federation of Accountants. He also remained Chairman of Inter-governmental working group on accounting & financial reporting (ISAR), Unctad, United Nations Geneva – one of the largest global forums on financial reporting and also performed as member of Prime Minister's Task Force on government restructuring.
He is currently the Chief Executive Officer of M/s. Asad Ali Shah Associates, Chartered Accountants and is also on the Board of K-Electric, Naymat Collateral Management Company Ltd., Befiler (Pvt) Ltd. He is also serving as member of the Policy Board of Securities & Exchange Commission of Pakistan.
Mr. Shah is a commerce graduate from the University of Karachi and holds the status of FCA and FCMA of ICAP and ICMAP respectively.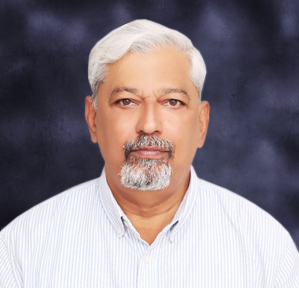 Tahir Jawaid
Independent Director
An engineer by profession, Mr. Tahir Jawaid has over 40 years of vast experience and expertise in Fertilizer, Petrochemical, Power Sectors & Human Resource Management.
He remained associated as Chief Executive Officer with HPSL, a subsidiary of The Hub Power Company Limited (HUBCO) and Senior Vice President (Corporate Services & New Ventures (HUBCO). He also spearheaded the Human Resource and Public Affairs of Engro Corporation Limited where he managed the development of HR Processes in light of international norms. 
Mr. Jawaid also worked in the United States in various capacities for system and design engineering companies.
During his professional career, he held key roles in HR Management, Planning, Materials Warehouse Management and Maintenance Management Systems. Presently, he is Chief Capability Officer & Advising Partner, August Leadership, Executive Search & HR Consulting, Pakistan.
Mr. Jawaid obtained MS in Industrial Engineering from the University of Houston, USA, and BS in Mechanical Engineering from the University of Engineering & Technology, Lahore.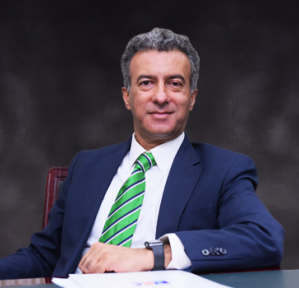 Muhammad Ali Gulfaraz
Managing Director/ CEO
Mr. Muhammad Ali Gulfaraz has joined The Bank of Khyber (BOK) as Managing Director & CEO on 12th August, 2021. 
Mr. Ali Gulfaraz brings with him an extensive professional experience of 25 years in global corporate and investment banking. He started his career with Bank of America in Pakistan and later moved to Bank of America, London. Mr. Ali Gulfaraz left Bank of America to join Mizuho Corporate Bank, London and rose to the position of Managing Director-Head of Corporate & Investment Banking for UK, Ireland & Nordic countries. Before joining the Bank of Khyber, he remained associated with Fauji Foundation as Member, Board of Directors.
Mr. Ali Gulfaraz received his Bachelor of Arts (BA) in Applied Economics and Masters of Science in Managerial Economics from University of California, Davis. In addition to academic qualification, he also possesses in depth professional skills in Corporate Finance, Financial Analysis, Credit risk and Capital markets.
Subscribe to News & Updates