Medxol Healthcare Management Company and Bank of Khyber Collaborate to Provide Enhanced Medical Services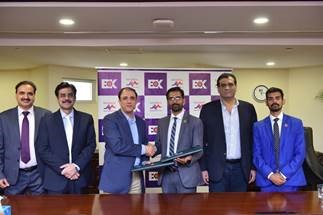 Medxol Healthcare Management Company (MHMC), a project of Medxol Private Limited, and Bank of Khyber have entered into a comprehensive Agreement for Medical Services aimed at offering top-tier medical care to the employees of the Bank. The agreement, effective from August 17, 2023, highlights a commitment to providing inpatient, outpatient, and home-based medical services through a panel of qualified healthcare service providers.
Under this groundbreaking partnership, MHMC will offer a range of medical, surgical, and diagnostic services. The healthcare service provider will extend discounts to Bank of Khyber's, employees, and their dependents.
Bank of Khyber's employees will be required to present identification, including official Bank identification cards or digital identification means, to avail discounts and medical services. The Bank will facilitate connecting its employees with MHMC's healthcare services, ensuring smooth access to high-quality medical care.
Mr. Ali Iqbal, the CEO of MHMC, expressed his enthusiasm about the partnership, stating, "We are proud to collaborate with Bank of Khyber to provide exceptional medical services. This agreement reflects our commitment to the health and well-being of the Bank's employees and their dependents."
Muhammad Asif, Group Head HR of The Bank of Khyber, stated, "Our Employees' health and welfare are of paramount importance to us. This collaboration with MHMC aligns with our dedication to their well-being."
This agreement sets the stage for an innovative and impactful collaboration, poised to enhance medical services for The Bank of Khyber's employees. As both organizations move forward together, the focus remains on delivering accessible and quality healthcare services to those in need.
Subscribe to News & Updates