Bank of Khyber is committed to providing inclusive banking services to all Pakistanis, including differently-abled individuals. In alignment with SBP guidelines, we have created a comprehensive framework to better serve all of our customers.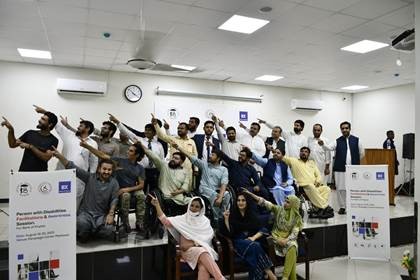 We have established eight model branches across Pakistan that have been built with an advanced infrastructure and equipped with specialized security stationery to promote customer inclusivity. In partnership with Friends of Paraplegics Pakistan, our staff has been trained to provide the best possible service to all our customers. These sessions equip our team with the skills to interact professionally with differently-abled individuals, and we plan to organize additional staff training sessions in the future.
At Bank of Khyber we believe that everyone deserves access to quality banking services, regardless of their abilities. We are proud to be a bank that is committed to inclusive banking.
Subscribe to News & Updates